The Conewago Initiative thanks all the producers and partners who attended this year's Winter Farmers Meeting.  There was a great turnout and everyone had a great time. See you next year!
Update on the Conewago Initiative
A Conservation Dialogue: Shaping the Next Farm Bill
Environmental Compliance for Pennsylvania Farms
Soil Health and Using No-Till in the Conewago Watershed
Joe Kraft, NRCS State Soil Scientist, explaining the difference in the soil health of a no-tilled field and a traditionally plowed field.   The soil panel on the left in this picture is of a plowed field and the panel on the right is of a pasture.  Notice the difference in color.  The darker color of the panel on the right is caused by a higher percentage of organic material.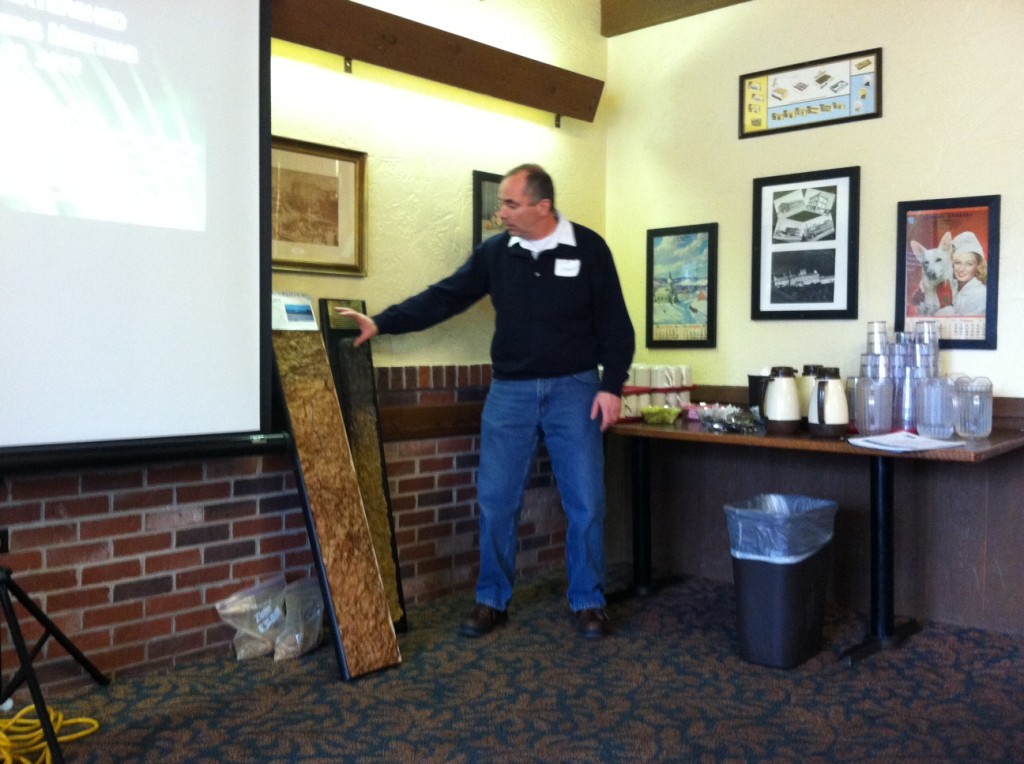 Soil samples were passed around so attendees could feel and see the difference in no-till soil vs. tilled soil.  The soil on the right is the no-tilled soil. It is darker meaning it has more organic material, is more porous from worm and root action, and much lighter in weight.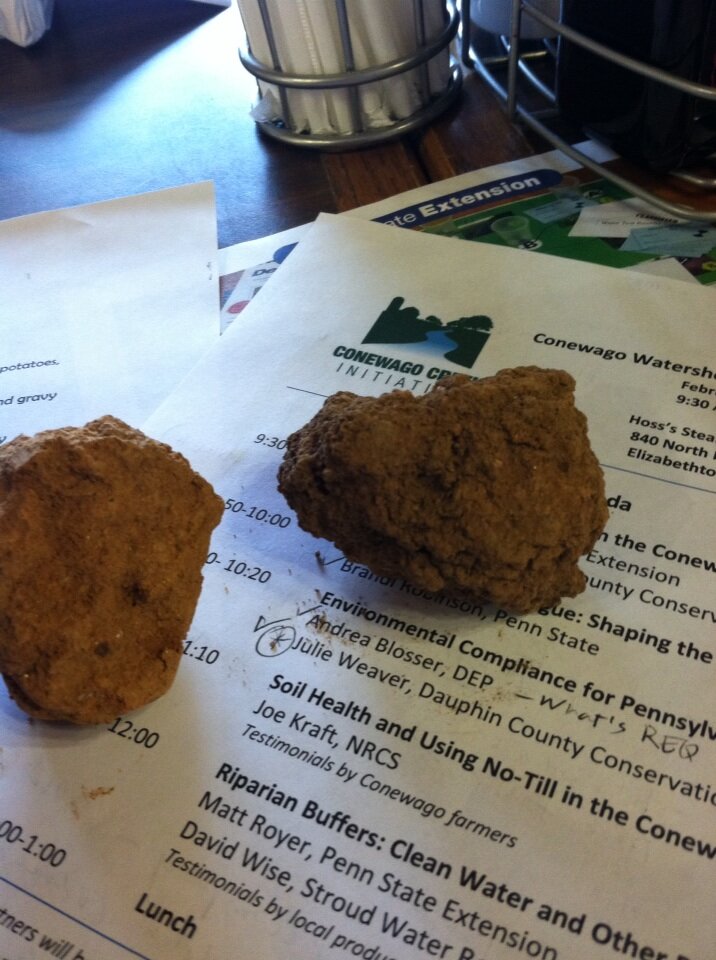 The attendees of the meeting getting up up close look at the soil panels.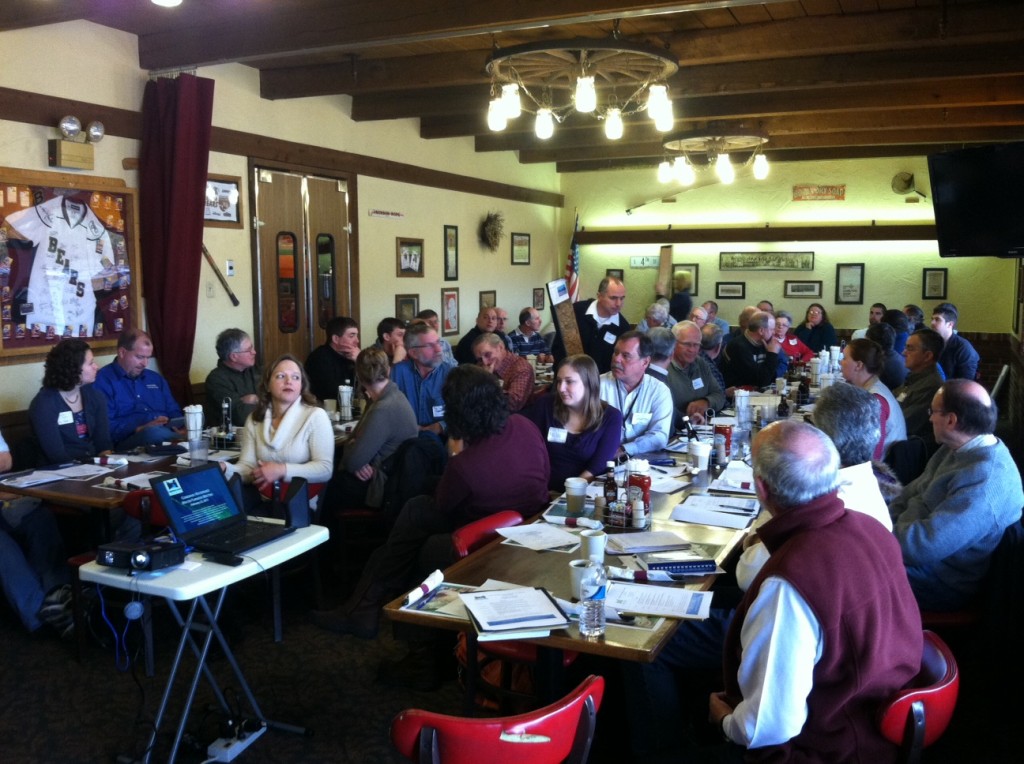 Conewago producer, Ronn Kopp, sharing his experience using no-till and explainging the benefits he has noticed on his farm.  The greatest benefit: the time and money savings generated from fewer trips across the field.   Dave Coble, another Conewago producer, also gave his thoughts on no-till.  His crops have deeper root systems and the soil has a greater weight bearig capacity now that he uses no-till.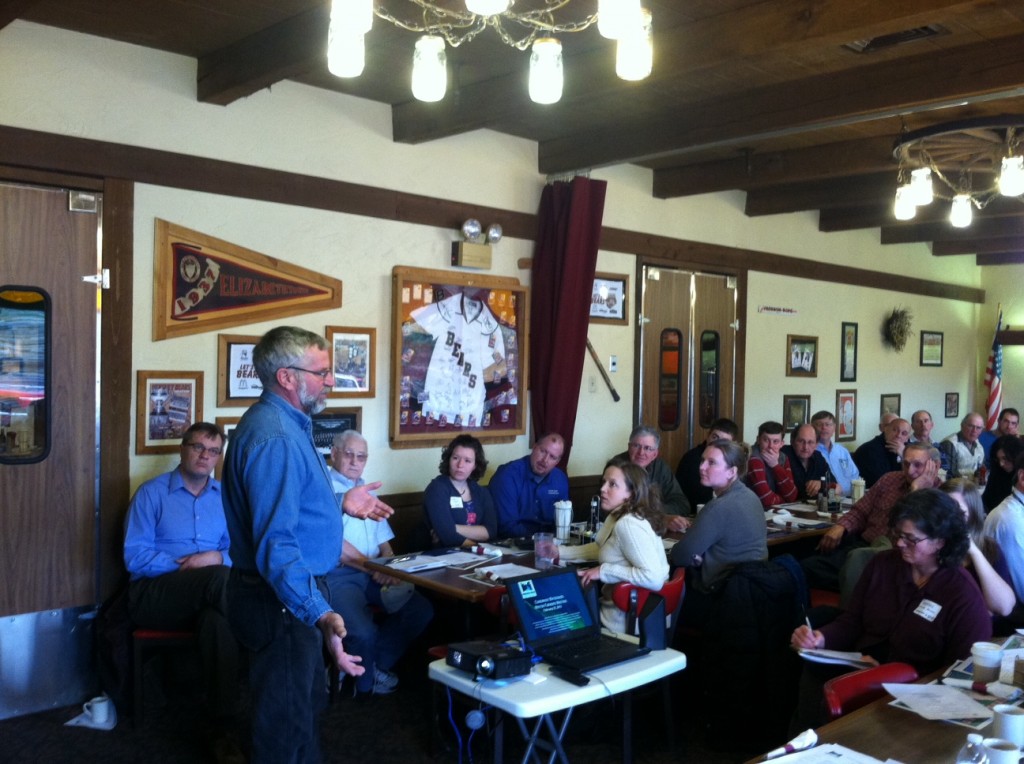 Riparian Buffers: Clean Water and Other Benefits